Greetings!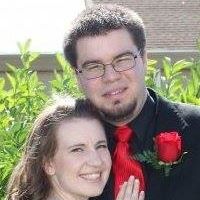 Let me introduce myself. My name is Eric Castle, and I am the pulpit minister for the Alta Mesa Church of Christ in Redding, California. Our family has lived here in Redding and labored with the congregation here since June of 2006.
Both my wife and I are graduates of the Bear Valley Bible Institute International, (formerly the Bear Valley Bible Institute of Denver) as part of the 2005 class. Ever since, we both have been using our talents for the sharing of the Gospel and the teaching of Bible truths necessary for establishing disciples in the body of Christ.
The purpose of this site is primarily to provide various Biblical resources. From short, easy-to-share articles on general Biblical topics and questions, to deeper feature articles on important issues, there will be a little something for everyone seeking a resource in growing in Biblical knowledge.
If you have a question you wish to explore of any kind, no matter how "simple" or "complicated", please feel free to contact me!